The Chamber of Commerce 80th Anniversary
Gardena Chamber of Commerce Celebrate The 80th Anniversary on Friday, April 26, 2013 at the Toyota Automotive Museum in Torrance, CA. Our very own Michelle Villanueva and Barry Magnus received plaques for the hard work with Gardena Valley Chamber of Commerce and the city of Gardena, CA.
Birthday Club and Employee of the month
DCH Gardena Honda with our GSM Anthony Waites and Service Manager Marco Romeroso celebrating the monthly Birthday Club, acknowledging all the employees that were born in the current month with a birthday gift card, BBQ, cake and a big fat Happy Birthday!
DCH Gardena Honda has started something that has been missing for some time "Employee of the month" this is a great employee appreciation and a great motivation acknowledgment that has been long over do, so to make up for lost time there were three acknowledgements to start off the new year 2013.  Congratulations to Norberto Heredia parts wholesale manager, Kathy Golden sales vehicle exchange program and Anita Scott service assistant, congratulations to all and keep up the great work. https://www.facebook.com/GardenaHonda 
| | |
| --- | --- |
|   | |
| | |
| --- | --- |
|   |   |
| | |
| --- | --- |
|   |   |
| | |
| --- | --- |
|   |   |
| | |
| --- | --- |
|   |   |
DCH Gardena Honda in Gardena, CA. and American Honda Factory Representatives will be onsite to answer questions. Live band and food. One day only 10am-3pm, click the link for more information. http://www.gardenahonda.com/civic-cng-vehicle.htm
DCH Gardena Honda Luncheon
February 2013 Birthday Club
DCH Gardena Honda Employee Appreciation has a luncheon for The Birthday Club and acknowledges employee birthdays with a gift and a Thank You. Mr. Barry Magnus (GM) also informing the team of current events with the store that's heading in the right direction and what to look for in the future. Thank for the lunch and the positive acknowledge. 
DCH Gardena Honda Christmas
2012 Employees Luncheon
The yearly employee luncheon by GM Barry Magnus and company celebrate one more year of community and customer service, it's always nice when a company can recognize employees hard work and the ounces that stand out and get acknowledge for all their hard work and thanks for the great food and gifts.
DCH Gardena Honda & The Gardena Valley Chamber of Commerce Host "Operation Backpack"

DCH Gardena Honda partnered with the Gardena Valley Chamber of Commerce to try and lend a hand, and a backpack! On August 18, 2012 we hosted 'Operation Backpack' here at the dealership and helped several kids get ready for school with backpacks full of the things they will need as they renew their education. Here are some pictures from the event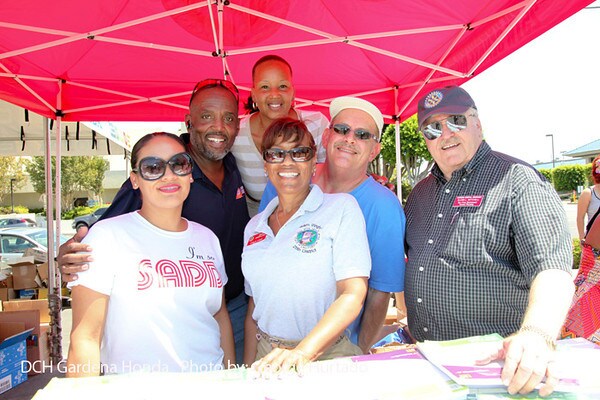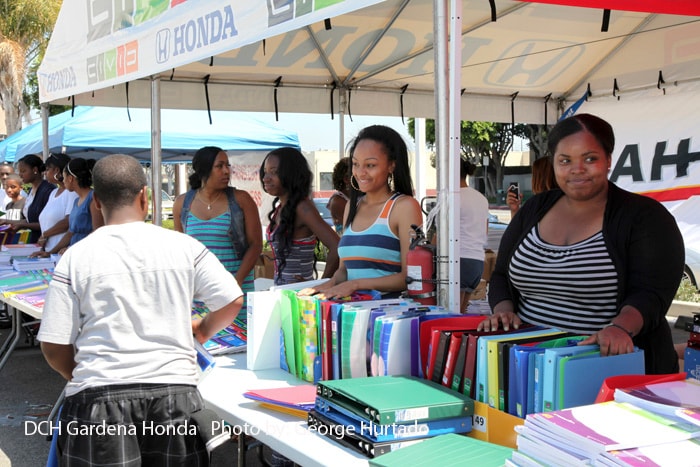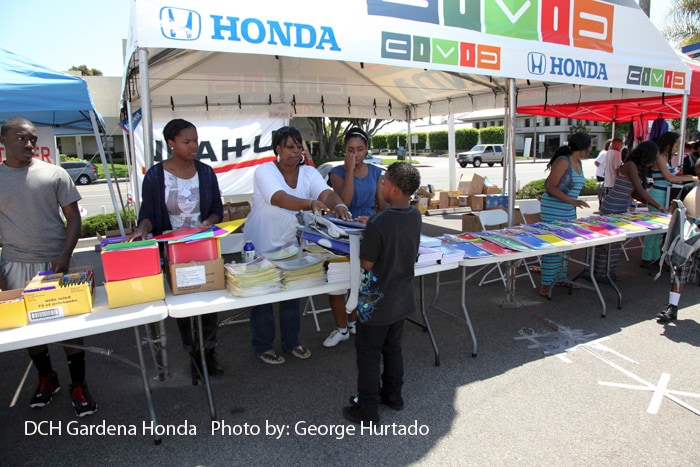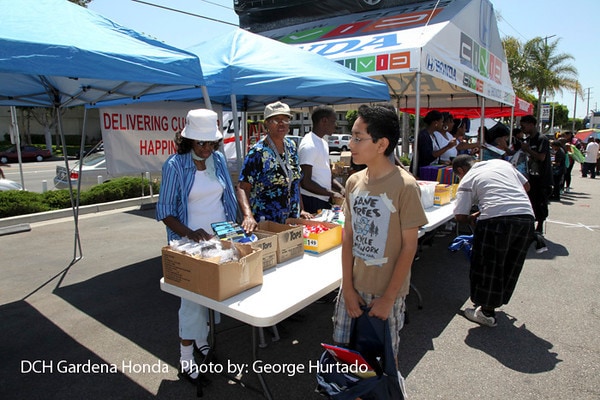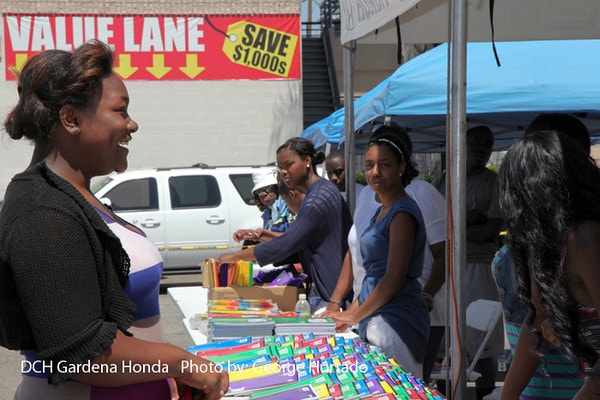 DCH Gardena Honda makes a trip to the 2012 Eibach Honda Meet   
This year the Eibach Honda meet was the first of its kind- as this marks the first time that the Eibach Meet has stepped outside of the Eibach Springs facility in Corona, CA. Because of the massive growth of the event over the years, it was time to hold it in a larger venue to accommodate all Honda enthusiasts. this year's event was held at The Irwindale Speedway. Here are some pictures from the meet.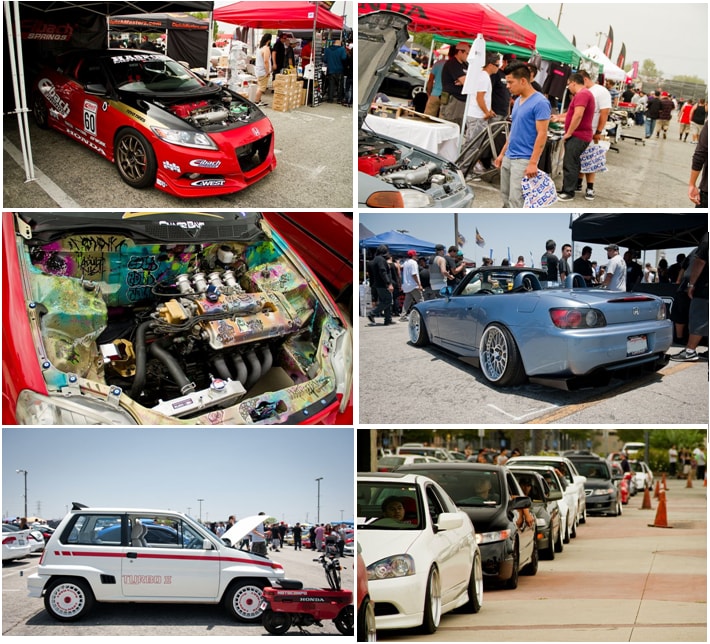 Awareness Day at DCH Gardena Honda 

For National Youth Traffic Safety Month our dealership hosted "Awareness Day", and it was a great success. Every May, young adults across America unite during Youth Traffic Safety month to prevent one of the leading causes of death among teenagers-traffic related crashes. Here are some pictures from Awareness Day.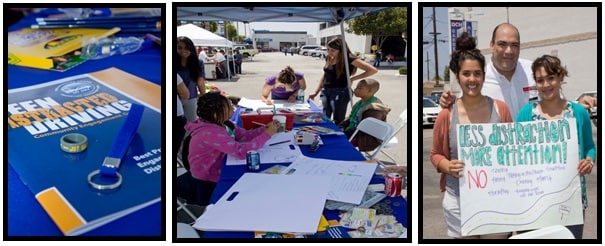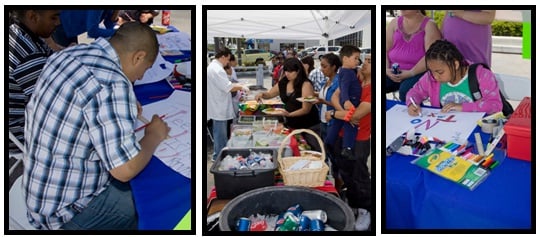 DCH Gardena Honda
15515 South Western Ave.
Gardena, CA. 90249