We were on a search to find some of Honda's most innovative concept cars, and here is what we found.
The Honda FC Sport
The Honda FC Sport is definitely a new era of performance.
The "FC" stands for "Fuel Cell" as in hydrogen fuel cell-the same technology powering the FCX Clarity.
The FC Sport is part of future concept in which alternative fuel and zero emissions will rule the sports car world.

Honda Micro Commuter
The Micro Commuter Concept has seen plenty of time inside a wind tunnel to optimize its aerodynamics for the low to medium speed range of urban roads.The Micro commuter embodies a hand held device, and looks unreal.

Honda AC-X
AC-X for Advanced Cruiser eXperience
.It is very similiar to Honda FCX Clarity
fuel cell sedan's aesthetics, applying its design language to a plug-in hybrid electric showcar.
Honda Wow Concept
The W.O.W (Wonderful Open-hearted Wagon) Concept is all about helping you keep your pup at your side and have more fun together. Honda believe your four legged pal should be able to drive safely and comfortably all the time !

Honda Great Race 2025
This futuristic concept car is beyond your imagination.
The car can switch to any configuration automatically, as it has sonar sensors which detect changes in speed and outside environment.!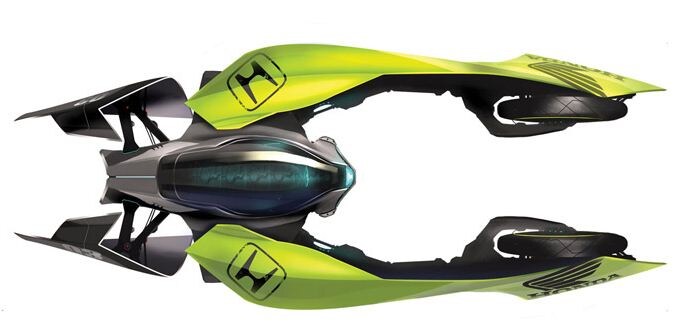 Which one do you like best??