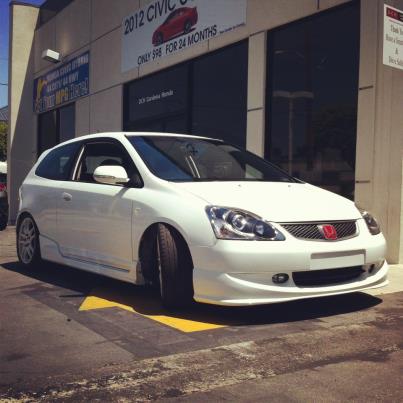 Last week got a visit from the "Hottest Honda of the Eibach Honda Meet" and its buidler Rogelio Cardenas! For getting the most 'Likes' Rogelio won an iPad and his INCREDIBLE Civic will be featured in a full professional photo spread which
...
will be posted on our website and facebook soon. He fully converted this 2005 Civic Si to JDM spec Right Hand Drive and upgraded to a Type R engine as well, its the ULITMATE sleeper and it is amazing! Congrats Rogelio on an awesome Honda!

Second place winner Leonardo Lozano won a $200 parts and service department gift certificate for his super clean EG. And third place winner Elmer Cerritos won a $100 parts and service Department gift certificate.
Congratualtions to all of the winners, and participants.